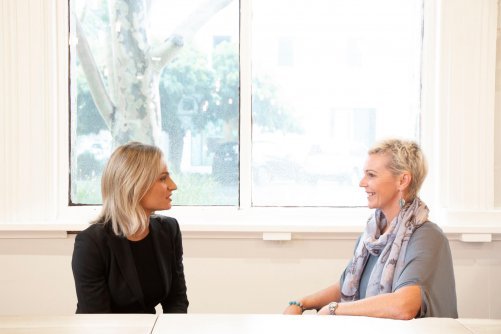 Testimonials
Real feedback from real clients.
During my time at ANZ Bank, I had the pleasure of working with Tracey in the recruitment of Senior Change Managers and Change Analysts for our practice. Tracey is a true talent partner who builds a deep appreciation of the technical and cultural requirements to ensure the best possible outcome. Tracey has highly developed stakeholder and interpersonal skills, which serve her well in the engagement of perspective staff and the clients Tracey serves. I would have no hesitation in recommending Tracey and her services to any organisation.
NICK DI'LODOVICO
Former Head of Retail Change Management Practice, ANZ Bank
I have had the opportunity to work with Tracey Petrie for nearly five years, both as a candidate and as a client.  What stands out to me about Tracey is her in-depth interest and knowledge of organisational change, and how she uses that to understands the unique needs of an organisation to pair the right candidate, with the right capabilities and competencies to an organisation.
As a candidate, I found Tracey professional, knowledgeable, thorough and personal.  As a client, Tracey really took the time to understand the needs and challenges of my organisation, and then only ever recommended highly qualified and experienced candidates.
I have worked with many individuals and talent organisations over the past 10-years, and the service that Tracey has provided me, both as a client and as a candidate, has been exceptional.  So exceptional that, whether I am looking for my next challenging role or looking to met an organisational need, Tracey is the first person I call.
TUHONIA TIHIRAHI
Portfolio Change Manager, National Australia Bank
I have been working with Tracey for almost six years now. Both as a candidate and a client, I can trust that she will always bring me the right candidates when I am looking for talent. Her deep understanding of change management is invaluable to an employer as this discipline requires both art and science, and she knows how to find the right skills and personality type to fit with an organisation. This is also true as a candidate on the other side of the process.
TAMARA LINGER
Organisational Change & Customer Experience Lead, MMSG
I have had the privilege of working with Tracey as both a candidate and a client over many years and I cannot recommend her highly enough. As a client, I value the fact that Tracey knows the market better than anyone else does. She is connected to the sort of candidates we want to place, and takes the time to understand our business to ensure we can find the right fit. Her feedback on roles is always insightful and constructive – she is a terrific sounding board to help us get to the heart of what we are truly looking for. What I value most is that it is always a partnership when working on a role with Tracey.
As a candidate, I trust Tracey 100%. You know if she is calling about a role there is something about it that is bound to appeal. I value the investment she has made in me, and I know she knows me well enough to connect me with the sort of opportunities that will peak my interest. Our conversations are honest and there is never any pressure to pursue a role just to close out a process – I wish all recruiters had the same care for their candidates as Tracey does.
CATHERINE BRAIN
Head of Organisational Effectiveness and Capability, Hydro Tasmania